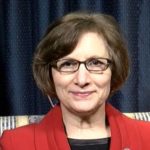 Suzanne Bonamici (D, CD1), who now represents Tillamook in the United States House of Representatives, will be hosting a telephone town hall for constituents on Friday, February 24 at 11 a.m.
The congresswoman will open the call with brief remarks and then field questions from members of the public.
To sign up to ask a question visit https://bonamici.house.gov/live by Thursday and visit the same site for a livestream of the telephone town hall.
This information is provided so you can engage the principles of Oregon Citizen's Lobby. We do not endorse any candidate. OCL is the only Oregon lobby working 100% for and by CITIZENS of Oregon; we are truly the voices of Oregonians, not special interests. Sign-up here to see how you can volunteer right from your own home to help spread the word and enhance the effectiveness of OCL. Want to help but don't have time to volunteer? Help support OCL with a donation of any amount here!
Date/Time
Date(s) - 02/24/2023
11:00 am
Categories