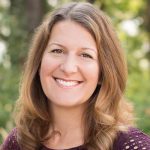 Reps. Neron (D, HD26), and Bowman (D, HD25), and Sen. Woods (D, SD13), will be joined by Rep. Dexter (D, HD33) who is the Chair of the House Housing and Homelessness Committee will be holding a joint town hall on May 6 at the Tigard Public Library from 2-3:30 pm
They will be talking about what bold action they are doing to you to fix homelessness with HB 3042.  Yes, they are piling more restrictions and regulations onto landlords as the scapegoats which will only discourage people from investing or keeping their rental housing, causing an even higher housing shortage.
Here's what the bill will do via the Oregon Legislature website – Limits terminations and rent increases for three years after tenants' housing is withdrawn from publicly supported housing. Requires owners or landlords to provide notice to new tenants and applicants during notice period before withdrawal from publicly supported housing. Allows Housing and Community Services Department to record extension of affordability restrictions for publicly supported housing if property owner misses certain deadlines. Allows department to record right of first refusal if no qualified purchaser makes an offer. Makes other amendments to publicly supported housing preservation program. Declares emergency, effective on passage.
From her newsletter:
My bill to stabilize low-income Oregon renters in publicly supported housing passed the House and is now headed to the Senate! We know that over the next 10 years, publicly supported housing use restrictions will end on over 7,400 rent subsidized apartments. This means that rent could rise from affordable rates to market rates for these individuals and families. This bill will protect thousands of Oregonians living in affordable housing units by: 
Requiring tenants be notified at least 20 months before affordability-use restrictions expire,
Ensuring a three-year safe harbor period where rent increases of 5% or more are reviewed by the Oregon Housing and Community Services,
Extending the right of first refusal from two to three years to get these properties into the hands of housing providers who are committed to keeping them affordable.
Be sure to check our calendar for other events where you can speak up to make a difference.
This information is provided so you can engage the principles of Oregon Citizen's Lobby. We do not endorse any candidate. OCL is the only Oregon lobby working 100% for and by CITIZENS of Oregon; we are truly the voices of Oregonians, not special interests. Sign-up here to see how you can volunteer right from your own home to help spread the word and enhance the effectiveness of OCL. Want to help but don't have time to volunteer? Help support OCL with a donation of any amount here!
Date/Time
Date(s) - 05/06/2023
2:00 pm - 3:30 pm
Location
Tigard Public Library
Categories