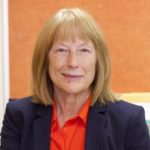 Rep. Mclain's (Dem, HD-29) next Town Hall will be focused on Education and will be a great opportunity for school board members, administrators, teachers, parents, and students to all communicate their concerns or ideas. 
Rep. McLain is the Co-Chair of the Public Education Appropriations Committee, she needs to hear feedback on what's going on in your schools. It will be held October 30 at 9:45 -11:30am.  Apparently you have to send an email to her office to register for it at leec@oregonlegislature.gov
This information is provided so you can engage the principles of Oregon Citizen's Lobby. We do not endorse any candidate.  OCL is the only Oregon lobby working 100% for and by CITIZENS of Oregon; we are truly the voices of Oregonians, not special interests. Sign-up here to see how you can volunteer right from your own home to help spread the word and enhance the effectiveness of OCL. Want to help but don't have time to volunteer? Help support OCL with a donation of any amount here!
Date/Time
Date(s) - 10/30/2021
9:45 am - 11:30 am
Categories