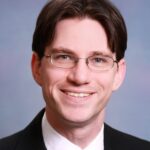 A joint "end of session" zoom town hall has been rescheduled by Rep. Hudson (D, HD-49), and Sen. Gorsek (D, SK-25) for Saturday, July 17, 2021 at 11am. The legislators will give you a recap of the 2021 session and outline their plans on what they want to do the in the 2022 session, should Oregon still be here by then.
Here's an excerpt from Rep. Hudson's 6-29-21 newsletter detailing the things he's proud of from this session:
"I was happy to partner with many advocates to help pass SB 763, which will require all pharmaceutical representatives to be licensed, making the pharmaceutical industry more transparent and accountable. Some other bills I was happy to support included SB 3073, which makes childcare more affordable and accessible for low-income and working families, HB 2927, which creates the Oregon Department of Emergency Management to modernize Oregon's response to natural disasters and other crises, and HB 2009, which extends the eviction moratorium. I'm thankful that these, and many other bills, were passed, and I'm excited to see these bills help working Oregonians."
Click here to register for his FaceBook town hall event.   Register to attend via Zoom by clicking here.
This information is provided so you can engage the principles of Oregon Citizen's Lobby. We do not endorse any candidate. OCL is the only Oregon lobby working 100% for and by CITIZENS of Oregon; we are truly the voices of Oregonians, not special interests. Sign-up here to see how you can volunteer right from your own home to help spread the word and enhance the effectiveness of OCL. Want to help but don't have time to volunteer? Help support OCL with a donation of any amount here!
(Links to register for town halls become inactivated after the date of the event.)
Date/Time
Date(s) - 07/17/2021
11:00 am
Categories