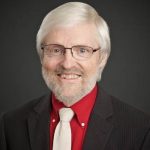 Rep. Lively (D, HD7) will be having a town hall on Wed., Apr. 26 at Springfield City Hall in the City Council Chambers from 6-8 pm.  He's invited representative from local organizations to present information regarding homelessness and housing, especially related to early legislative approval of new approaches and the actions taken by Governor Kotek.  Unfortunately, homelessness has continued to grow.  Perhaps that's because their new approaches are driving away property owners from remaining as landlords.
The fact is, rent control doesn't work.  Any short-term benefits, including the applause of some misinformed constituents, are always overshadowed by the long-term problems rent control creates – like housing shortages!!
As Swedish economics professor Assar Lindbeck has observed, "Rent control appears to be the most efficient technique presently known to destroy a city – except for bombing."   (Borrowed from In the news, by William MacKenzie)
Be sure to check our calendar for other events where you can speak up to make a difference.
This information is provided so you can engage the principles of Oregon Citizen's Lobby. We do not endorse any candidate. OCL is the only Oregon lobby working 100% for and by CITIZENS of Oregon; we are truly the voices of Oregonians, not special interests. Sign-up here to see how you can volunteer right from your own home to help spread the word and enhance the effectiveness of OCL. Want to help but don't have time to volunteer? Help support OCL with a donation of any amount here!
Date/Time
Date(s) - 04/26/2023
6:00 pm - 8:00 pm
Location
Springfield City Hall, City Council Chambers
Categories