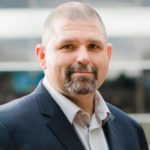 Rep. Owens (R, HD60), and Sen. Findley (R, SD30) will hold a joint town hall meeting at the Lions Community Center in Jordan Valley on Mon, Oct 23, 2023 at 5:30 Pacific Time, 6:30 Mountain Time.  
They say they always appreciate the opportunity to connect with you about issues happening in the community, listen to your ideas for legislative concepts for the next session, and to answer any questions you may have.  Is it just talk?  Ask them why they are not supporting their constituents who have overwhelmingly voted in favor of moving the border.
Be sure to check our calendar for other events where you can speak up to make a difference.
This information is provided so you can engage the principles of Oregon Citizen's Lobby. We do not endorse any candidate. OCL is the only Oregon lobby working 100% for and by CITIZENS of Oregon; we are truly the voices of Oregonians, not special interests. Sign-up here to see how you can volunteer right from your own home to help spread the word and enhance the effectiveness of OCL. Want to help but don't have time to volunteer? Help support OCL with a donation of any amount here!
Date/Time
Date(s) - 10/23/2023
5:30 pm
Categories