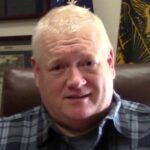 Sen. Patterson (D, SD10) and Rep. Evans (D, HD20) will be having two town halls in June to hear your feedback, ideas and suggestions, and to answer your questions.
June 28th @ 6pm
Western Oregon University
Werner University Center, Willamette Room
345 Monmouth Ave. N., Monmouth, OR 97361
with Mayor Cec Koontz
June 30 @ 5:30pm
Independence City Hall, River Ballroom
555 S Main St., Independence, OR 97351
with Mayor John McArdle
This information is provided so you can engage the principles of Oregon Citizen's Lobby. We do not endorse any candidate.  OCL is the only Oregon lobby working 100% for and by CITIZENS of Oregon; we are truly the voices of Oregonians, not special interests. Sign-up here to see how you can volunteer right from your own home to help spread the word and enhance the effectiveness of OCL. Want to help but don't have time to volunteer? Help support OCL with a donation of any amount here!
Date/Time
Date(s) - 06/28/2022
6:00 pm
Categories