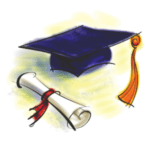 Balancing Risks and Benefits of School Closures and Reopenings During Covid 19

Schools across Oregon closed at the beginning of the pandemic due to concerns around viral transmission. This fall, most schools in Oregon have been operating using virtual learning exclusively. Children are overall at low risk of having severe disease with COVID-19; however, there remain significant concerns around the health and safety of staff and teachers. This panel discussion will weigh the risks and benefits of reopening schools versus keeping them remote, using a public health lens to examine how children and families are impacted by remote school and how we can approach re-opening safely. Panelists include public health faculty and leaders in education from Portland and the State of Oregon.
Please Note: Because of the tremendous interest in the topic, the length of the event has been extended to two hours.  Audience members are encouraged to submit their questions in advance in order to help the panel address as many of your questions as possible.
Click here to SUBMIT A QUESTION
Moderator
Leslie Bienen, MFA, DVM, Pilot Project Coordinator for BUILD EXITO and faculty at Portland State University and PSU/OHSU School of Public Health
Panelists
Lora de la Cruz, M. Ed., PhD, Superintendent, Lake Oswego School District
Alex Foster, MD, MPH, Assistant Professor in the School of Public Health's MPH and PhD Epidemiology programs and Pediatrician at Oregon Health & Science University
Colt Gill, M. Ed., Director of the Oregon Department of Education
Amy Kohnstamm, Board of Education, Portland Public Schools
Nathaniel Williams, Educator with Portland Public Schools, community leader, coach and father
Click here to REGISTER TODAY (it's free)
This information is provided so you can engage the principles of Oregon Citizen's Lobby. We do not endorse any candidate.  OCL is the only Oregon lobby working 100% for and by CITIZENS of Oregon; we are truly the voices of Oregonians, not special interests. Sign-up here to see how you can volunteer right from your own home to help spread the word and enhance the effectiveness of OCL. Want to help but don't have time to volunteer? Help support OCL with a donation of any amount here!
Date/Time
Date(s) - 12/16/2020
6:30 pm - 8:30 pm
Location
!Virtual Online Meeting!
Categories