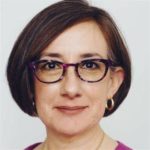 'Racial Justice in the 2021 Session' is the topic of Rep. Salinas' (Democrat, HD-38) virtual town hall, and be joined by OHA.  She will also discuss several of her "priority bills" for the 2021 session.  So far, the number of bills being proposed by legislators this session is up to 4,000.
Here are some of the bills she has on her priority list:
HB 2366: To restore voting rights to incarcerated Oregonians*.
HB 2329: To initiate a process to change the state song**.
A bill to create a Universal Legal Representation program***.
This is limited to 100 participants, so please register in advance through this link.
—————————————————————–
* This is another way to increase the leftist's voting block.
** Do we really need to be worrying about the state song when Oregonians are on lock-down and businesses are closing? Is this a responsible thing to be spending our tax dollars on?
*** 'Universal Legal Representation' – ?  Isn't this also know as One World Order?
This information is provided so you can engage the principles of Oregon Citizen's Lobby. We do not endorse any candidate.  OCL is the only Oregon lobby working 100% for and by CITIZENS of Oregon; we are truly the voices of Oregonians, not special interests. Sign-up here to see how you can volunteer right from your own home to help spread the word and enhance the effectiveness of OCL. Want to help but don't have time to volunteer? Help support OCL with a donation of any amount here!
Date/Time
Date(s) - 02/20/2021
9:00 am - 10:30 am
Categories