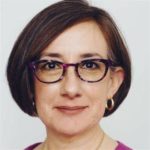 Rep. Andrea Salinas (Democrat) HD-38
I will send the details and instructions regarding the platform we will use in a future newsletter update.
During the town hall, I will provide a brief update on COVID-19, but I want to ensure we have plenty of time for your questions. To help ensure I cover the information that would be the most useful to you or your business, please submit your questions in advance by emailing them to Rep.AndreaSalinas@oregonlegislature.gov 
UPDATE: Only 100 spots are available, so I encourage you to register quickly.
Town Hall Info
Date: April 2, 2020 – 5:00-6:00pm.
How to register: https://zoom.us/meeting/register/tZMvc-2rqzsssJwq_Yc4r3o8TkEl59LaRg
Upon registration, you will receive an email confirmation with information on how to join the meeting.
Asking Questions: To make the most of our time together, I ask that you please email your questions in advance to rep.andreasalinas@oregonlegislature.gov.
Accessing Zoom:
I will be holding the meeting on Zoom. You can participate in Thursday's town hall in several ways:
On your computer: You can access Zoom on your web browser or through the desktop application. To download the desktop application for free, visit Zoom.us. I recommend downloading it in advance. When it comes time for the event on Thursday, press "Click Here to Join" on your registration confirmation, and you will automatically be directed to the application. If you do not want to download the application, you can access the meeting from your browser by following the same link. If accessing Zoom through your browser, Google Chrome is recommended.
On your cell phone: Zoom also has mobile applications available for free on the Apple and Google Play Store. Downloading this app will allow you take part in the town hall from your phone.
By telephone: You can also access the meeting on your telephone. Your registration confirmation will include a teleconferencing and meeting ID number. Simply dial the teleconferencing number into your phone and then when prompted, enter the meeting ID number using the dial pad followed by #.
Though you will be able to hear everything being said, you will be unable to see any of the visual presentations.
Date/Time
Date(s) - 04/02/2020
5:00 pm - 6:00 pm
Categories