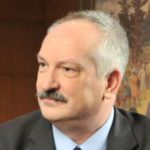 Rep. Chris Gorsek (Democrat) HD-49
Rep. Gorsek is hosting a panel discussion on climate change and policies that has and will be considered by the Oregon Legislature to address the challenge.
Joining Rep. Gorsek will be Madison Daisy Hathaway, Advocacy and Outreach Coordinator for Renew Oregon, Brian Ettling, Chapter Chair of the Climate Reality Project in Portland, and Pat DeLaquil, the CEO of DecisionWare Group, Dr. DeLaquil earned his Ph.D. in Nuclear Engineering from MIT.
"Having spent the last three decades teaching physical geography I've seen how our understanding of climate science has improved as well as our ability to provide affordable renewable energy." Rep. Gorsek continued, "we have to take every opportunity to discuss our options as well as consider both the advantages, since Oregon stands to benefit both financially and environmentally as the country makes the change to renewable energy."
"As a park ranger in the Pacific Northwest and in the Florida Everglades I've seen the impact climate change is having first hand," said Brian Ettling. "I'll talk to anyone that will listen, that's how important this is." Ettling has indeed gone far and wide to discuss the environment having discussed the issue in in the journal Yale Climate Communications and on the popular Comedy Central show Tosh.0.
Dr. DeLaquil has worked on renewable energy for over 40 years as a consultant, C-Suite executive for businesses and nonprofits. The organizations he's worked with range from multinationals like Bechtel, utilities such as Pacific Gas & Electric as well as aid organizations like the Asian Development Bank and USAID. DeLaquil states, "I've been working on this most of my adult life and the time for change is now."
"After graduating from Portland State University, I moved to New York to work with the Sunrise Movement electing climate champions to the New York state senate. This paved the way for New York to pass the most progressive state climate policy in 2019" stated Madison Daisy Hathaway. Hathaway graduated from the Honors College at PSU where she studied Quantitative Economics and Sustainable Urban Development, eschewing work in the private sector to focus her efforts on changing policy. "I moved back to Oregon because the Clean Energy Jobs bill is unfinished business and under the Trump administration it's clear that we were going to have to do this state by state, there are no quick fixes for the climate crisis."
Date/Time
Date(s) - 11/23/2019
10:00 am - 11:30 am
Location
Mt. Hood Community College
Categories