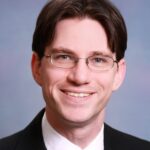 Rep. Hudson (D, HD-49) will be hosting a virtual town hall on housing policy in partnership with East County Rising and my fellow East County legislators, Sen. Chris Gorsek (D, SD-25), Sen. Kayse Jama(D, HD-24), Rep. Ricki Ruiz (D, HD-50), and Rep. Andrea Valderrama (D, HD-47). We will be discussing housing legislation that we've been working on during this year's legislative session, the future of COVID-related policies like rent relief and the foreclosure moratorium, and new funding for housing developments in House District 49 and throughout East County.
To attend the virtual town hall, click here.
View the event page on Facebook by clicking here.
This information is provided so you can engage the principles of Oregon Citizen's Lobby. We do not endorse any candidate.  OCL is the only Oregon lobby working 100% for and by CITIZENS of Oregon; we are truly the voices of Oregonians, not special interests. Sign-up here to see how you can volunteer right from your own home to help spread the word and enhance the effectiveness of OCL. Want to help but don't have time to volunteer? Help support OCL with a donation of any amount here!
Date/Time
Date(s) - 06/12/2021
12:30 pm
Categories