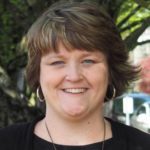 Rep. Sollman says to come join the conversation via zoom on Saturday, January 30, 2021 from 9:30-10:30am, and share your thoughts or bring your questions.
How about telling her how this lock-down has hurt you and your community and why are they putting more taxes and restrictions on business' who are already going out of business due to the lock-downs?  Register for her event by clicking here.
Remember, she works for YOU.
This information is provided so you can engage the principles of Oregon Citizen's Lobby. We do not endorse any candidate.  OCL is the only Oregon lobby working 100% for and by CITIZENS of Oregon; we are truly the voices of Oregonians, not special interests. Sign-up here to see how you can volunteer right from your own home to help spread the word and enhance the effectiveness of OCL. Want to help but don't have time to volunteer? Help support OCL with a donation of any amount here!
Date/Time
Date(s) - 01/30/2021
9:30 am - 10:30 am
Categories