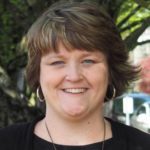 Rep. Sollman (Dem., HD-30) canceled her virtual office hours for April 16, but she'll be having a virtual "community conversation" on Sunday, April 18th from 1:30-2:30 pm.  Her newsletter didn't specify what topics she'll be talking about but she's having Mike McMurray and L.L. Wombacher join the event as her guests – ??  Click here to register for the event.
She did give a list of bills she's been working on which have passed in the House this week (April 12-16, 2021):
Here are some highlights of other bills that have recently passed the House.
As of Tuesday evening (April 13, 2021), the House has voted on 125 bills so far this session.
76 have passed unanimously (61%)
83 have passed either unanimously or with only 1 no vote (66%)
This information is provided so you can engage the principles of Oregon Citizen's Lobby. We do not endorse any candidate.  OCL is the only Oregon lobby working 100% for and by CITIZENS of Oregon; we are truly the voices of Oregonians, not special interests. Sign-up here to see how you can volunteer right from your own home to help spread the word and enhance the effectiveness of OCL. Want to help but don't have time to volunteer? Help support OCL with a donation of any amount here!
Date/Time
Date(s) - 04/18/2021
1:30 pm - 2:30 pm
Categories