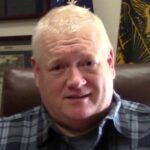 Rep. Paul Evans discusses the upcoming special session and the 2021 legislative session, live on Facebook from 9 – 10 a.m.
The issues that will be considered during the Special Session are:
Consideration to temporarily change the law to allow bars and restaurants to sell mixed drinks and cocktails to – go, including allowing third-party services to deliver the sealed containers to those who are legally allowed to purchase alcohol. There will be a limit of (2) two drinks and requires substantive food purchases per alcohol limit. It also seeks to cap the third party (Postmates, UberEats) fees for 10% for deliveries and 5% for pickups.
Limited-Liability protections for civil damages related to COVID-19 infection if the school is operating according to COVID-19 emergency rules.
Extending the statewide eviction moratorium through June 30th, 2020, as well as creating a landlord-based compensation fund with an initial allocation of $150 million general fund appropriation, with potential for future federal and additional state allocations.
In addition to these three policies for consideration, the legislature will allocate $600 million to the Emergency Board to support ongoing COVID and wildfire relief efforts.
This information is provided so you can engage the principles of Oregon Citizen's Lobby. We do not endorse any candidate.  OCL is the only Oregon lobby working 100% for and by CITIZENS of Oregon; we are truly the voices of Oregonians, not special interests. Sign-up here to see how you can volunteer right from your own home to help spread the word and enhance the effectiveness of OCL. Want to help but don't have time to volunteer? Help support OCL with a donation of any amount here!
Date/Time
Date(s) - 12/20/2020
9:00 am - 10:00 am
Location
!Virtual Online Meeting!
Categories