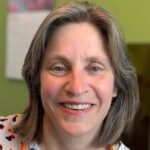 Rep. Renolds (D, HD-36) will be having a joint town hall Thursday, May 27 from 6:30-8pm, addressing Houselessness.  Their newest word for homelessness, along with unhoused residents.  Joining her will be other Portland and Multnomah county heads.
Her newsletter reads:
While there has been much debate as to what causes houselessness, it is now clear that high rents are the most important cause. Housing affordability, rather than "circumstance," is the best predictor of houselessness in a community.  As rents consume more of a household's income (over 30%), it leads to a precipitous rise in houselessness. And, rents have been rising in Portland, with an insufficient supply of housing for low-income people.
Click here to register or watch via Facebook Live.
Editor's note: Perhaps rents keep going UP throughout Oregon because government fees and taxes, along with the cost of keeping rental properties in good condition keeps going up.  Plus, rental owners are not allowed to evict tenants who are not paying their rent, whether the tenant can afford to pay it or not!!  But somehow, the property owner IS expected to pay all the bills. What about the property owner's affordability??  Just like sales taxes being passed on to the consumer, all these fees the legislature keeps adding onto property owners gets passed on to the user; a.k.a. renter.  So thank the Oregon legislature for the high rents and "houselessness" they keep complaining about.  Instead, they redirect it and blame it solely on a person's skin color and/or class.  Divide and conquer.
This information is provided so you can engage the principles of Oregon Citizen's Lobby. We do not endorse any candidate.  OCL is the only Oregon lobby working 100% for and by CITIZENS of Oregon; we are truly the voices of Oregonians, not special interests. Sign-up here to see how you can volunteer right from your own home to help spread the word and enhance the effectiveness of
Date/Time
Date(s) - 05/27/2021
6:30 pm - 8:00 pm
Categories