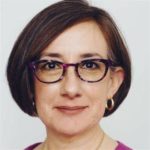 Rep. Salinas (D, HD-38) will be holding a "Constituent Coffee" on Saturday, June 12, 21 at 9am. to share updates on the legislative session, American Rescue Plan Act funds, and the state's redistricting process. Reps. Prusak (D, HD-37) and Sen. Wagner (D, SD-19) will be joining her.
She seems to be leading the pack in trying to get Rep. Mike Nearman (R, HD-23) expelled from his elected position.  Here's what's in her latest newsletter dated 6-9-21:
Dear Friends and Neighbors,
As you know, a lot has transpired over the past week. Last Friday, news broke that the incident in which Representative Mike Nearman allowed violent protestors into the closed Capitol on December 21, 2020 was a pre-meditated action.
I am pleased to share that on June 7, Speaker Kotek announced a Special Committee on December 21,2020 that will consider the expulsion of Rep. Nearman for his role in the Capitol breach. This special committee will be evenly split between Democrats and Republicans, and I will serve as a member of the committee.
The committee meets for the first time tomorrow (6-10-2021) afternoon at 3pm, where we will be considering HR 3, a resolution to expel Rep. Nearman from the House of Representatives.
My office has received many emails urging Rep. Nearman to resign, or short of a resignation, urging the  House to expel him from the body. While my preference is that Rep. Nearman resigns, as I've urged him to do, I am hopeful that the body will at the very least hold Rep. Nearman accountable for his harmful behavior. You can watch tomorrow's committee meeting on OLIS, here.
Finally, one last reminder that I'm co-hosting a town hall with Senate Majority Leader Rob Wagner and Rep. Prusak this Saturday, June 12, from 9:00-10:30 a.m. I hope to see you there!
Here's three bills she worked to get passed:
HB 2360 clarifies that hospitals cannot require an OHP benefits check when Oregonians are applying for charity care coverage for emergent services. This will make it easier for our undocumented communities to access charity care.
HB 2315, requires most behavioral health providers in Oregon complete two hours of continuing education units every two years or three every three years relating to suicide risk assessment, treatment, and management.
HB 2363 makes it easier for certain entities to obtain temporary liquor sales licenses so they can host fundraisers and charitable events. This bill was brought to me by the Lake Oswego Chamber of Commerce with the purpose of streamlining the process to host their annual Wine Walk event in Downtown Lake Oswego.
Here's four more bills she is pushing:
Interesting, don't you agree, that several – if not all, of these bills seem to be set up in one way or another to help non-Americans more than Americans.  Registration for this online event is required. Please click here to register in advance.
This information is provided so you can engage the principles of Oregon Citizen's Lobby. We do not endorse any candidate.  OCL is the only Oregon lobby working 100% for and by CITIZENS of Oregon; we are truly the voices of Oregonians, not special interests. Sign-up here to see how you can volunteer right from your own home to help spread the word and enhance the effectiveness of OCL. Want to help but don't have time to volunteer? Help support OCL with a donation of any amount here!
Date/Time
Date(s) - 06/12/2021
9:00 am - 10:30 am
Categories