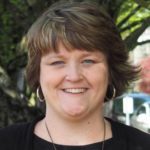 Virtual 3rd Listen and Learn Event with Local District Leaders
Join Rep. Sollman (D, HD-30) and other elected officials from the Hillsboro area, within House District 30, to share your thoughts, concerns and questions. It's an opportunity to learn more about each of these government entities. They will start the meeting in one, main virtual room together and then rotate through breakout rooms to have more in-depth conversations with the different levels of government. She will be joined by members from Hillsboro School Board, Hillsboro City Council, PCC Board, Washington County Board of Commissioners and Metro. They will share the list of participants once the list is finalized. To join: Register Here.
This information is provided so you can engage the principles of Oregon Citizen's Lobby. We do not endorse any candidate.  OCL is the only Oregon lobby working 100% for and by CITIZENS of Oregon; we are truly the voices of Oregonians, not special interests. Sign-up here to see how you can volunteer right from your own home to help spread the word and enhance the effectiveness of OCL. Want to help but don't have time to volunteer? Help support OCL with a donation of any amount here!
Date/Time
Date(s) - 01/19/2022
6:00 pm - 7:30 pm
Categories