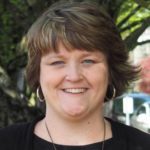 Rep. Janeen Sollman (Dem, HD-30) has set aside weekly hours to meet with her constituents in order for them to ask questions or share concerns with her or her staff via zoom.  Hours are every Friday throughout the legislative session from 11am to noon.
Remember, she works for you!
Use this link to speak with her via zoom during those dates and times.
This information is provided so you can engage the principles of Oregon Citizen's Lobby. We do not endorse any candidate.  OCL is the only Oregon lobby working 100% for and by CITIZENS of Oregon; we are truly the voices of Oregonians, not special interests. Sign-up here to see how you can volunteer right from your own home to help spread the word and enhance the effectiveness of OCL. Want to help but don't have time to volunteer? Help support OCL with a donation of any amount here!
Date/Time
Date(s) - 03/26/2021
11:00 am - 12:00 pm
Categories