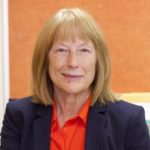 Rep. Susan McLain (Democrat) HD-29
I will be having two Town Halls in January, and I hope to see you at one of them!  We will be doing a deep dive into the upcoming Short Session, and I can't wait to hear your thoughts.
January Legislative Days:
This will be a full week of committee meetings, conversations with stakeholders, constituents, and other members about the many bills and issues the legislature will address in the February session.  I look forward to updating you on all I learn from these meetings at my January Town Halls on January 18th in Hillsboro and January 21st in Cornelius.
Date/Time
Date(s) - 01/21/2020
3:30 pm - 5:00 pm
Location
Cornelius Public Library, Walters Community Room
Categories