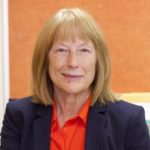 Hear about some Session updates and upcoming legislation.  Ask questions and voice your concerns. Click here to register for the event.  Thursday, Feb 25, 2021 at 6:00 pm.
Here's some top issues Susan is sending out in her newsletter –
This bill directs the Racial Justice Council to study potential changes to criminal justice system and to provide results of study to Legislative Assembly no later than December 31, 2021.
– It aims to address institutional racism within law enforcement agencies and examines the following issues:
Mandatory sentencing reform
Restorative Justice (a program that would help fund non-profits in different counties and work with DAs to create better legal routes)
Police Oversight Measures
This bill directs Housing and Community Services Department to study issues relating to foreclosure mitigation and report to appropriate committee or interim committee of Legislative Assembly on or before September 15, 2022.
– House Democrats* are trying to reinstate the moratorium. Rep. Paul Holvey, D-Eugene, plans to introduce a bill this week that would give homeowners and small landlords protection from foreclosures until Sept. 1.
*We at Oregon Citizens Lobby are confident House Republicans are in favor of helping the homeowners and small landlords with protection from foreclosures as well. 
—
This information is provided so you can engage the principles of Oregon Citizen's Lobby. We do not endorse any candidate.  OCL is the only Oregon lobby working 100% for and by CITIZENS of Oregon; we are truly the voices of Oregonians, not special interests. Sign-up here to see how you can volunteer right from your own home to help spread the word and enhance the effectiveness of OCL. Want to help but don't have time to volunteer? Help support OCL with a donation of any amount here!
Date/Time
Date(s) - 02/25/2021
6:00 pm
Categories