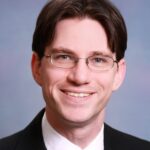 Constituents are welcome to have a virtual meeting with Rep. Zach Hudson (Democrat, HD-49) during his online open office hours. He plans to host these discussion times every month, and wants to hear from you.  To schedule a meeting, click here to fill out their online form. 
He has introduced about 20 bills and is sponsoring many more to improve schools, enhance democracy and provide support to poor and working-class Oregonians.
---
We wonder why isn't he working on bills to help ALL Oregonians?
This information is provided so you can engage the principles of Oregon Citizen's Lobby. We do not endorse any candidate.  OCL is the only Oregon lobby working 100% for and by CITIZENS of Oregon; we are truly the voices of Oregonians, not special interests. Sign-up here to see how you can volunteer right from your own home to help spread the word and enhance the effectiveness of OCL. Want to help but don't have time to volunteer? Help support OCL with a donation of any amount here!
Date/Time
Date(s) - 02/20/2021
11:00 am - 1:00 pm
Categories