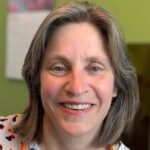 Portland is experiencing record-setting gun violence. This is an issue Rep. Reynolds has worked on for years, as a volunteer with Moms Demand Action for Gun Sense, and as a freshman legislator. In addition to passing laws that (don't) curb (criminal) gun violence, she wants to look at community-based solutions that focus on prevention and the upstream needs of our young people.
Reps. Reynolds and Dexter will be hosting a virtual Joint Town Hall next weekend (Saturday, Oct. 30 at 10 am) on gun violence in Portland. They'll be joined by special guests Lakayana Drury (Executive Director of Word is Bond), Multnomah County District Attorney Mike Schmidt, City Commissioner Carmen Rubio, and Multnomah County Sheriff Mike Reese.
You will hear some perspectives from the community and understand how to best move forward on this issue. Register here, or watch it live on Rep. Dexter's FB page.
This information is provided so you can engage the principles of Oregon Citizen's Lobby. We do not endorse any candidate.  OCL is the only Oregon lobby working 100% for and by CITIZENS of Oregon; we are truly the voices of Oregonians, not special interests. Sign-up here to see how you can volunteer right from your own home to help spread the word and enhance the effectiveness of OCL. Want to help but don't have time to volunteer? Help support OCL with a donation of any amount here!
Date/Time
Date(s) - 10/30/2021
10:00 am
Categories