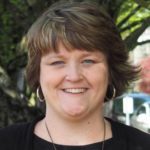 From Rep. Janeen Sollman (D – HD30)
HB 2698: Right to Repair
Right to Repair would require manufacturers of consumer electronic equipment to make available replacement parts, tools, repair manuals, and any software necessary to diagnose or make replacement parts work at fair and reasonable terms. Consumer electronic equipment is something generally used for personal, family or household purposes and is distributed in commerce.
I am excited to work on this policy for many reasons, not only will it provide more opportunity for our small Main Street business community as independent repair shops will now have the ability to work on more products, but this policy will also:
Reduce waste and climate pollution- annually it is estimated that 150 million cell phones are thrown away each year in the United States.
Make sure more people have affordable access to technology-access to the internet is essential and especially during a pandemic.
Protect consumers-once someone buys a product they should own it and be able to do what they want with it.
Build small business opportunity for our local, authorized dealers and repair shops on our Main Streets in Oregon.
I am proud to bring this bill forward with the support of my colleagues including bi-partisan support and bi-cameral support (both Senate and Representative sponsors).
Check back on OLIS soon, once session begins on January 19th, to read more about HB 2698 and all bills coming forward in the 2021 Session.
Upcoming Right to Repair Town Hall on Facebook

Join me and Senator Jeff Golden, for a Right to Repair town hall. Thursday, January 21, 2021 from 5:30pm-6:30pm.
Follow this link for more information and to watch the event live on Facebook.
This information is provided so you can engage the principles of Oregon Citizen's Lobby. We do not endorse any candidate.  OCL is the only Oregon lobby working 100% for and by CITIZENS of Oregon; we are truly the voices of Oregonians, not special interests. Sign-up here to see how you can volunteer right from your own home to help spread the word and enhance the effectiveness of OCL. Want to help but don't have time to volunteer? Help support OCL with a donation of any amount here!
Date/Time
Date(s) - 01/21/2021
5:30 pm - 6:30 pm
Location
!Virtual Online Meeting!
Categories