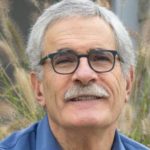 Sen. Golden (D, SD-3) will be participating in an online Water Forum on Jan. 5, at 5:30pm, concerning the  Rogue Valley's water future.   The panel consists of the following people:
Sen. Jeff Golden, District 3
Shavon Haynes: Watermaster
Julie Smitherman: Medford Water
Commission's Water Resources Coordinator
Greg Stabach: Natural Resosurces Program
Manager at Rogue Valley Council of Governments
Frances Oyung: Rogue River Keeper
Click here to join the Zoom meeting on Jan 5th, 2022, 5:30 – 6:30 pm
This information is provided so you can engage the principles of Oregon Citizen's Lobby. We do not endorse any candidate.  OCL is the only Oregon lobby working 100% for and by CITIZENS of Oregon; we are truly the voices of Oregonians, not special interests. Sign-up here to see how you can volunteer right from your own home to help spread the word and enhance the effectiveness of OCL. Want to help but don't have time to volunteer? Help support OCL with a donation of any amount here!
Date/Time
Date(s) - 01/05/2022
5:30 pm - 6:30 pm
Categories