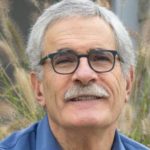 Monthly Zoom town halls are being held by Senator Jeff Golden from 5:00-6:30pm on the first Thursday of every month, this legislative session.  Join the virtual event by clicking here at the appropriate time/date.  Be sure to sign up to keep your senator informed of your priorities, remember; he works for you.
Here's some excerpts from his latest newsletter:
Yesterday morning (3-25-2021) I voted Aye on SB 554, which returns to local governments the rights they had until the 1990s to restrict the carrying of firearms in their own public buildings. I know how angry that vote will make some constituents—they've been very clear in recent emails about their feelings…
Other bill opponents have an argument that makes more sense to me. It links to the notion that the only effective answer to a bad guy with a gun is a good guy with a gun. If local jurisdictions start designating gun-free zones, they say, they'll be marking places where dangerous people can wreak havoc with no danger of being shot. They offer data backing that idea, but there seems to be at least as many studies indicating that more people get shot in areas where more people are packing. I don't know that I can sort that one out, but intuition tells me the proliferation of lethal firearms in public buildings is not a formula for public safety…and that local elected officials are the best ones to make the call on an issue that plays out so differently in different communities.
Yesterday's 3+-hour floor debate ended with the fully expected party-line vote. For Republicans it was all about a needless assault on the right to bear arms. For Democrats it was about letting local elected officials decide one of the toughest policy questions around, according to what they think's best for their communities. We couldn't find a bridge.
One more bill bound to raise temperatures is SB 571, which gives incarcerated Oregonians, whether in prison or county jails, the right to vote. A few states do that now, and a larger number let felons vote after they serve their time.
Senator Jeff Golden, Democrat – SD3
This information is provided so you can engage the principles of Oregon Citizen's Lobby. We do not endorse any candidate.  OCL is the only Oregon lobby working 100% for and by CITIZENS of Oregon; we are truly the voices of Oregonians, not special interests. Sign-up here to see how you can volunteer right from your own home to help spread the word and enhance the effectiveness of OCL. Want to help but don't have time to volunteer? Help support OCL with a donation of any amount here!
Date/Time
Date(s) - 04/01/2021
5:00 pm - 6:30 pm
Location
!Virtual Online Meeting!
Categories