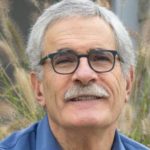 Sen. Jeff Golden (Democrat) SD-3
I hope you'll join me as the Medford Branch of the American Association of University Women hosts my main Town Hall event for the short session at the Medford library.
I'll update you on this fast-moving session, and you'll help me take back to Salem your perspective on the issues we're dealing with.
What's Up
Climate Action
With the 2020 short session of the legislature now exactly at its midpoint, we really know nothing more about the Big Question—Will Republican legislators walk out again to prevent a vote on a Climate Bill?—than we did when we returned to Salem February 3.
Last year's legislation, HB 2020, is now SB 1530, and more than the bill number has changed. In response to some of last year's concerns, manufacturing companies using the best and cleanest available emissions technology will get more benefits, and the fee that will affect gasoline and diesel prices will roll out in stages instead of beginning all at once. In the current bill, these fees will take effect in the 3-county Metropolitan Portland region in 2022, in Jackson County and the rest of western Oregon excluding Coos and Curry Counties in 2025, and in Coos and Curry Counties, Bend and Klamath Falls in 2028. It's not clear when and if the rest of Eastern Oregon will be included. Areas exempt from the fee would not be eligible for hardly any of the revenue that would be generated from the auctions of pollution allowances.
These and other concessions are designed to build support for, or at least temper opposition to, the Climate Bill. Because they stayed within the sideboards of what we need to have a strong emissions-reduction program, I'll readily support SB 1530. That's not to say that it's been easy to watch this process. It's mostly been a succession of compromises to meet concerns of Republican leaders. You wouldn't guess that by reading their press releases, which keep hammering home how Democrats are cynically trying to trick the people with token tweaks to last year's bill. We've actually heard some say that it's worse than last session's HB 2020. Another talking point is that this bill is too long and complicated to take up in the rush of a short session, and should be deferred to 2021. That would be easier to hear if it hadn't already been debated and delayed for years, and hadn't died last year solely because these same critics left the state expressly to prevent us from voting.
The last two weeks brought more hours of public testimony on the bill, pro and con. While it's frustrating to hear false claims repeated again and again—the "many thousands of dollars" that the bill will cost Oregon families every year is a good example—it's also moving to hear the authentic anxiety that brings many to the Capitol. Some had their lives disrupted by the timber downturn in ways that haven't healed, and groups like Timber Unity are revving up their fears that it will happen again.  In our effort to counter negative misinformation about the bill, I think we sometimes miss what they're trying to tell us. That's why I wrote this column for last Sunday's Mail Tribune.
Date/Time
Date(s) - 02/22/2020
3:30 pm - 5:30 pm
Location
Medford Library
Categories