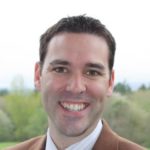 U.S. Representative Earl Blumenauer, State Representative Andrea Salinas, and Multnomah County Commissioner Sharon Meieran will join Senator Rob Wagner online on Wednesday, January 13 from 5:00 – 6:00 PM. Register at this link
Space is limited to 100 participants for each town hall, so please register at your earliest convenience.
This information is provided so you can engage the principles of Oregon Citizen's Lobby. We do not endorse any candidate.  OCL is the only Oregon lobby working 100% for and by CITIZENS of Oregon; we are truly the voices of Oregonians, not special interests. Sign-up here to see how you can volunteer right from your own home to help spread the word and enhance the effectiveness of OCL. Want to help but don't have time to volunteer? Help support OCL with a donation of any amount here!
Date/Time
Date(s) - 01/13/2021
5:00 pm - 6:00 pm
Location
!Virtual Online Meeting!
Categories