From Rep. Ed Diehl's (R, HD17) newsletter…
Fighting for Your Right to Free Speech
Friends,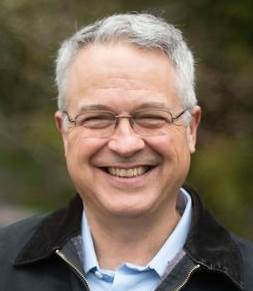 Our 1st Amendment Rights are being threatened in the State of Oregon.
Oregon legislators from both the House and the Senate joined with me on a letter to the Oregon Secretary of State demanding an immediate halt to the implementation of a contract with a UK-based, AI company to "combat misinformation" about Oregon elections.  The Secretary of State would determine what is or isn't misinformation.
This company (logically.ai), uses AI to identify misinformation "threats" and develop counter-narratives. They would also report to and urge social media platforms to suppress users if the Secretary of State deems our speech in violation. We have seen censorship like this play out on a national level by the White House, CDC, and FBI against American citizens (read about the federal case involving Dr. Jay Bhattacharya.)  We cannot stand by while our own Oregon Secretary of State attempts these same infringements.
This should not be a partisan issue – a tool like this can be abused by any party in power.  It is not the role of the state to act as a Ministry of Truth and attempt to suppress the free exchange of ideas.  Suppressing free speech simply encourages the spread of conspiracy theories and bad information.  I urge Republicans, Democrats, and Independents alike to contact the Secretary of State and share your concerns. (emphasis added) Toll free 1-866-673-VOTE (1-866-673-8683) elections.sos@sos.oregon.gov 
I am pleased that so many of my colleagues joined me in this call to protect the 1st Amendment rights of Oregonians from government overreach and I hope to see more join the effort.
This is just the beginning. The fight doesn't end with this letter.
Our letter to the Secretary of State is included below.  Note:  I learned after I submitted this letter that the contract for the current RFP has NOT been signed, and the SoS had already contracted with the vendor in 2022 for a pilot project.
Here's the link to the referenced Request for Proposal.
Yours truly,
Representative Ed Diehl
House District 17
~~~~~~~~~~~~~~~~~~~~~~~~~~~~~~
Secretary Griffin-Valade:
We call on you and your office to immediately halt implementation of the "Misinformation, Disinformation, and Mal-information (MDM) Analysis Platform Services" Contract (IT Services Contract per Bid Solicitation S-16500-00007470). We have learned that the purpose of this system is to continually monitor and actively manipulate the free speech of Oregonians. We believe that this system as described in the Request for Proposal (RFP) violates Oregonians' First Amendment rights.
Logically (logically.ai), a UK-based company, was awarded the MDM contract last month. As detailed in the RFP (link here), the system will "…identify and mitigate harmful information online as it relates to elections (mis-, dis-, and mal- information, or "MDM")." The Logically system will monitor Oregonians' social media posts for MDM on a nonstop basis and use artificial intelligence to "identify perceived threats" and "recommend countermeasures", including promoting an AI-generated counter-narrative to Oregonians' speech. The system will also report anything it determines is a possible threat or constitutes speech that "violates community guidelines and/or policies" of different sites to those social media platforms. It will report "urgent information" to the FBI and State Police.
The problem is that the state will determine which content is labeled MDM. Also concerning is how such determinations will be made and by whom. These terms and processes are not defined either in the contract or in any Oregon statute. Instead of focusing on the primary role of ensuring confidence and transparency in Oregon's elections, the Secretary of State's Office has chosen to monitor and encourage the censoring of citizens who voice legitimate concerns, some of which may question government practices or policies, on public platforms such as social media.
We reject the idea that any elected official or agency has the authority to constantly surveil, track, and attempt to suppress or manipulate the free speech of Oregon's citizens. We urge the Secretary of State's Office to halt implementation now and we call on the Legislature to address this pressing Constitutional issue during the 2024 session. Oregonians deserve a transparent government that prioritizes service to its people. Our government should never use secretive processes and AI programs to tip the scales by suppressing some citizens and augmenting only those who voice consensus with the state. Using artificial intelligence in this manner does nothing to improve confidence or security in our elections; instead, it will deepen the ongoing divide we are all working to heal.
We look forward to your reply.
Sincerely,
Court Boice State Representative, District 1
Shelly Boshart Davis State Representative, District 15
Ed Diehl State Representative, District 17
Tracy Cramer State Representative, District 22
Lucetta Elmer State Representative, District 24
Christine Goodwin State Representative, District 4
Jeff Helfrich State Representative, District 52
James Hieb State Representative, District 51
Bobby Levy State Representative, District 58
Rick Lewis State Representative, District 18
Kevin Mannix State Representative, District 21
Emily McIntire State Representative, District 22
Lily Morgan State Representative, District 3
Virgle Osborne State Representative, District 2
Mark Owens State Representative, District 60
E. Werner Reschke State Representative, District 55
Anna Scharf State Representative, District 23
Brian Stout State Representative, District 31
Kim Wallan State Representative, District 6
Boomer Wright State Representative, District 9
Kim Thatcher State Senator, District 11
Dennis Linthicum State Senator, District 28
Suzanne Weber State Senator, District 16
Cedric Hayden State Senator, District 6
David Brock Smith State Senator, District 1
Fred Girod State Senator, District 9
Lynn Findley State Senator, District 30
Date: 2023-11-11 08:08
Related Posts