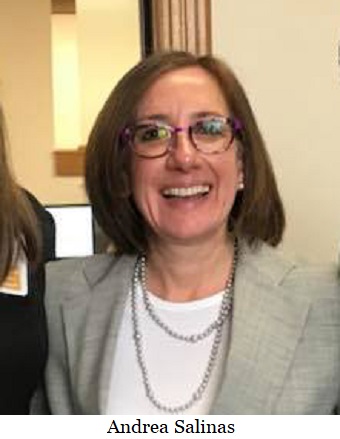 Oregonians have watched from afar as the Senate and House Redistricting Committees, chaired by Shelly Boshart Davis (R-Albany) and Andrea Salinas (D-Lake Oswego) held meetings. Next step is public hearing around the state to begin September 8 in Bend. But, before those meeting start, Oregonians have an opportunity to show their creativity and submit their redistricting maps for consideration.
Redistricting is the once-a-decade process of redrawing United State House of Representatives (Congressional) and Oregon State Senate and State House of Representatives (Legislative) district boundaries to account for changes in population.
On April 26, 2021 the U.S. Census Bureau announced the apportionment results for the 2020 Census. More information related to apportionment can be found on the Census Bureau's website.
Oregon Resident Population: 4,237,256
Average Population per Congressional District: 706,209
Average Population per Oregon Senate District: 141,242
Average Population per Oregon House District: 70,621
The U.S. Census Bureau released the 2020 data on August 12th with the Bureau's press release as well as links to the data. These statistics, which come from the 2020 Census Redistricting Data (Public Law 94-171) Summary File, provide the first look at populations for small areas and include information on Hispanic origin, race, age 18 and over, housing occupancy and group quarters. They represent where people were living as of April 1, 2020, and are available for the nation, states and communities down to the block level.
This information has been formatted and loaded into a redistricting application. This application may be used by the public to draw and submit maps for consideration by the Committees. The deadline to submit maps is September 7th at 5:00 PM. Before you dig into your project, a review of the "Redistricting Software Information" manual will get you started on the right path. It includes detailed instructions with illustrations, and offers guidance in building your plan, map selection tools, and understanding the data.
When you are ready to submit your plan, review the "Map Submission Checklist" document. The program will run integrity tests automatically. All this help makes it possible for anyone to submit a plan for consideration by the redistricting committees.
Questions, comments, or suggestions can be e-mail to:
Oregon.Redistricting@oregonlegislature.gov.
Date: 2021-08-21 07:28
Related Posts